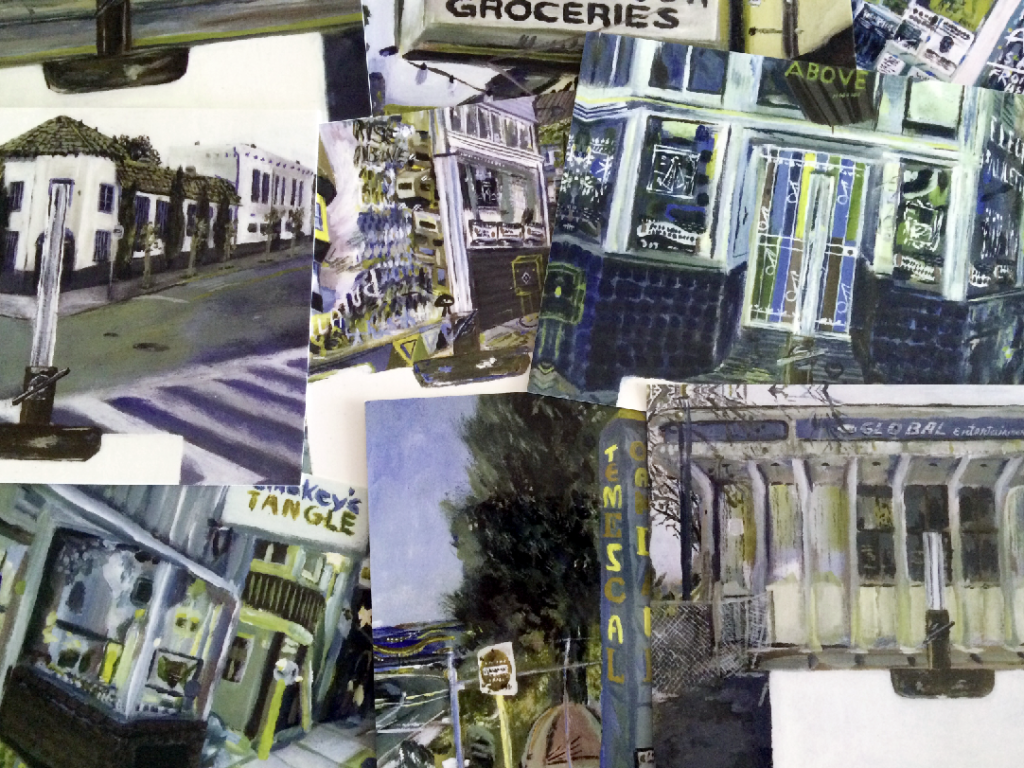 Hi, my name is Brian Brooks. I like to paint sometimes. I paint with acrylic paints on watercolor paper. The majority of my paintings are sizes 18″x24″, 9″x12″. 6″x9″.
Follow my paintings on Instagram @bb94609

You can find me plein-air painting most late afternoons along Telegraph Avenue (between 45th/51st Streets) in the Temescal neighborhood.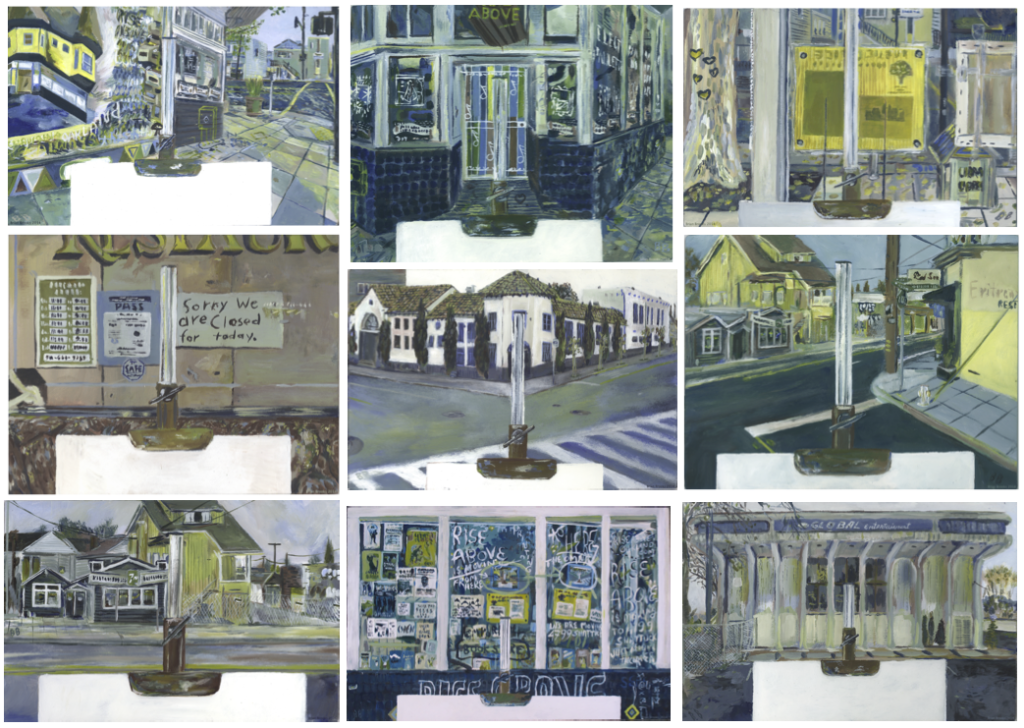 I began painting in 2010, inspired to do so from watching Let's Paint TV.
In 2014, inspired to do so by John Kilduff, an Oakland native artist now based in Los Angeles.